Introduction #
Hoxhunt currently has two separate versions of Hoxhunt button for G Suite customers:
Native Gmail Button
Chrome Extension Button
Hoxhunt has deprecated Hoxhunt Chrome extension button at the end of 2020. You are therefore most likely running Hoxhunt's native Gmail add-on. Read more about it here.
Chrome version of the Hoxhunt button works only with Chrome browsers. Usually the Hoxhunt button is automatically distributed to you by your administrator. You don't need to install anything on your computer, as this is done centrally by your Google Administrator.
If you are unsure which button you have, please check out this article.
Using Chrome version of Hoxhunt button in Gmail #
Once Hoxhunt button has been distributed, it will be visible in your Gmail's message toolbar when using Chrome web browser.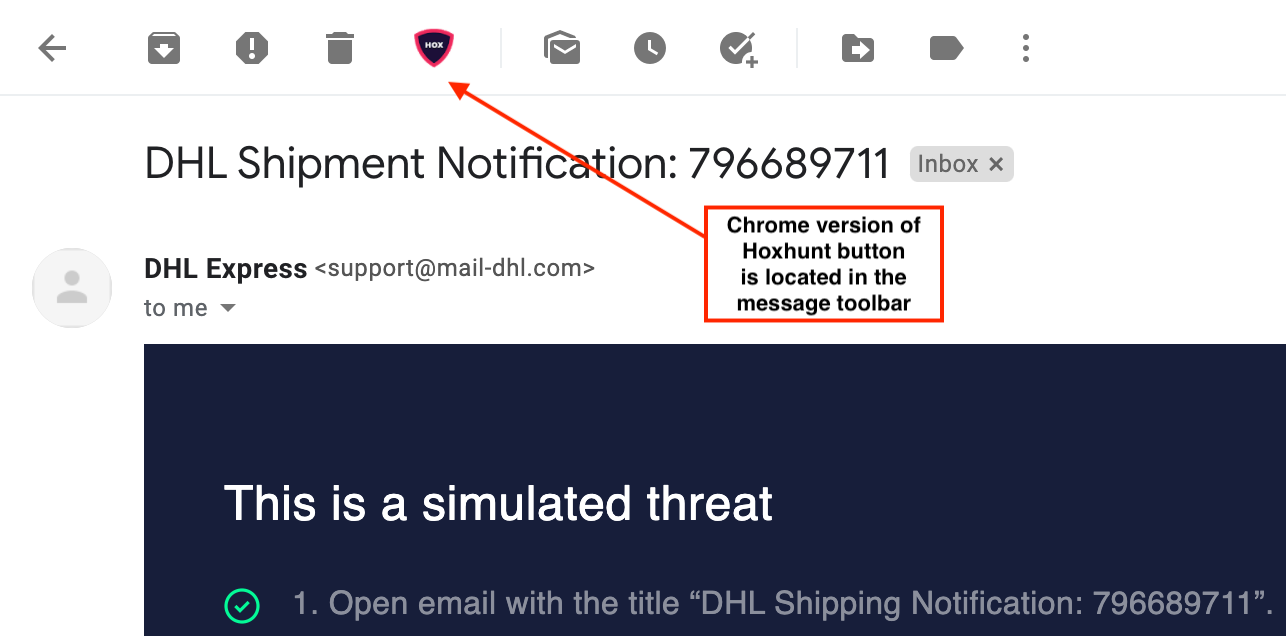 Is the Hoxhunt button missing? #
Make sure you have logged in to both Chrome and Gmail with the same enterprise account.
Make sure you have Browser Sync enabled in Chrome.
NOTE: Chrome version is not available on mobile devices.